Cymatics Scarlet Instrument Loops and MiDi WAV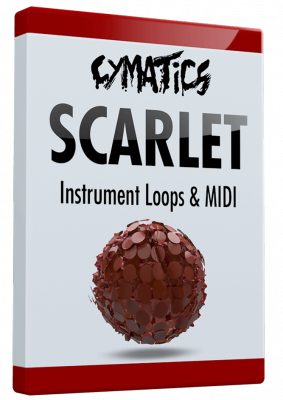 Cymatics Scarlet Instrument Loops and MiDi WAV | 207 MB
Caution: A new trend is emerging. rather, an OLD trend is coming back.
People want to hear REAL INSTRUMENTS in music again! Big surprise.
We keep hearing new hits charting with beautifully recorded pianos, strings, and brass.

This pack contains some of the MOST BEAUTIFUL Piano, Strings, and Brass loops we've ever heard.
As if that wasn't enough, we had them transcribe each loop into MIDI as well. So you can see exactly how each of these complex chord progressions and melodies break down in your piano roll.
Each loop is recorded with unique velocities and timing – you can truly FEEL the humanity in the performances!
With 25 Piano Loops, 25 Strings Loops, and 25 Brass Loops, bring the humanity back into your music.
Download Scarlet Instruments now – don't pass on this rare opportunity to get an edge over the other producers who are limited by only digital sounds!
https://cymatics.fm/scarlet-instrument-loops-midi-soundbank/