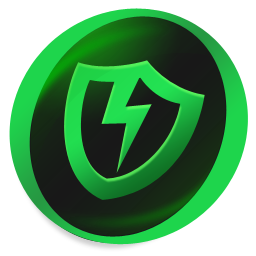 IObit Malware Fighter Pro 6.0.2.4612 + License File | 40.53 MB
Information:
IObit Malware Fighter is an advanced malware & spyware removal utility that detects, removes the deepest infections, and protects your PC from various of potential spyware, adware, trojans, keyloggers, bots, worms, and hijackers. With the improved, unique "Dual-Core" engine and the heuristic malware detection, IObit Malware Fighter detects the most complex and deepest spyware and malware in a very fast and efficient way.

Here are some key features of "IObit Malware Fighter":

One-click Solution and Very Easy to Use:
· Traditional advantages of IObit products. We love simple and automatic styles.
Complete PC Security Care:
· Anti-malware, anti-spyware, anti-adware, anti-trojan, anti-bots, and more. IObit Malware Fighter can assist your antivirus to defend any tricky and complex threats.
Finds the Deepest Infections:
· Using DOG (Digital Original Gene), a novel heuristic malware detection method, while IObit Malware Fighter can find the most complex threats.
· Very Fast and Light Thanks to the improved, unique "Dual-Core" anti-malware engine, complicated analysis can be made faster now.
· Work with All Antivirus Products Everyone needs a qualified antivirus software, and IObit Malware Fighter will surely be the best mate for your current antivirus.
· Automated Working in the Background Just install it and forget it. This powerful utility works continuously, automatically and quietly in the background on your PC. You can set it as your schedule or just let it work automatically when your PC is idle.
· Automatic and Frequent Updates By the new-generation malware analysis system and our professional database team, IObit Malware Fighter catches the emerging dangerous malware in the Internet.

Quote

Whats New :

New features:
+ New Safe Box to protect your specified folders from unauthorized access.
+ New MBR Guard to protect your PC against the malicious attacks targeting MBR, like GoldenEye/Petya attacks.
+ Newly supported Anti-Cryptocurrency Mining in Surfing Protection & Ads Removal to block cryptocurrency mining scripts and avoid unexpected system slowdown or crash caused by them.
+ New Notification Center to check and process all missed notifications with 1-click.
+ New UI to support high DPI displays & high-resolution screens for a better experience.

Improvements:
+ Larger database to remove the latest stubborn malware and viruses.
+ Optimized IObit Anti-malware Engine for faster scan, more accurate detection, and more powerful threat removal.
+ Enhanced Cloud Security with larger database for higher security.
+ Enhanced Fix All to update database, turn on the protections and guards, and perform a Quick Scan with 1-click.
+ Supported 33 languages.
* And more can be discovered by you.

http://ul.to/4rgr4kib/Malware.Fighter.Pro.6.0.2.4612.rar

https://rapidgator.net/file/c87e7c3f76bf4c4bcdce20c7f1b04db4/Malware.Fighter.Pro.6.0.2.4612.rar.html