Mach Desktop v3.0.3 (Mac OSX)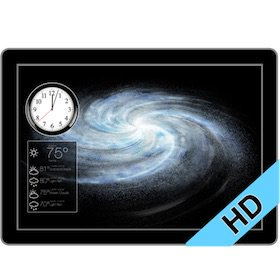 Mach Desktop v3.0.3 (Mac OSX) | 456 MB
Introducing Mach Desktop version 3.0: The most advanced and beautiful wallpaper application ever conceived for a personal computer! Mach Desktop features 50 stunning dynamic Themes; allows you to load your own Videos, GIFs, or Quartz Compositions as Wallpaper, and allows you to add over 30 different Widgets to your Desktop.

Super cool features!
– Includes 50 Dynamic Video Themes as Wallpaper
– Load your own Videos, GIFs, or Quartz Compositions as Wallpaper
– Includes over 30 different Widgets to add to your Desktop; Widgets include: Date, Time, Weather, Clocks, and more
– Choose from a huge variety of Themes including: Space, Fantasy, Architecture, Fields, Nature, Holiday, Aquariums, Fireplaces, Abstract Themes, and more
– Unlimited Display/Monitor support, with each Display being independently customizable
– Choose Themes graphically with a single click
– Video and GIF as Wallpaper feature GPU-acceleration support; consuming little-to-no CPU for Wallpaper animations (Quartz compositions vary depending on Quartz composition)
– Not only includes a huge variety of Date/Time/Weather/Clock Widgets; but also includes Web Page Widgets and Custom Text Widgets
– All Widgets support custom position, size, font, foreground color, and background color
– Super advanced, yet super easy to use
Compatibility: OS X 10.9 or later, 64bit.