Microsoft Office 2010 Sp2 Professional Plus Vl Multi-14 July 2018 (x86)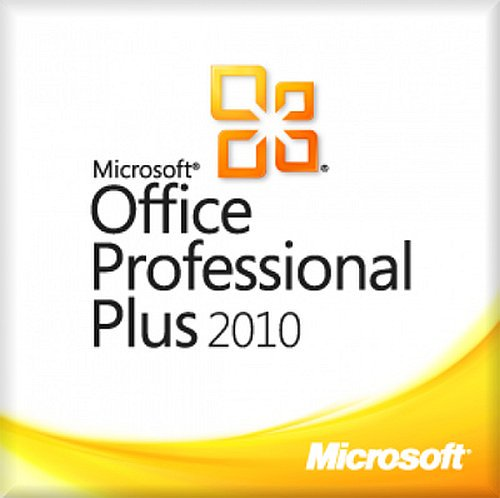 Microsoft Office 2010 Sp2 Professional Plus Vl Multi-14 July 2018 (x86) | 5.23 Gb

Languages: English, Brazilian, Danish, Dutch, Finnish, French, Greek, German, Italian, Norwegian, Polish, Portuguese, Spanish, Swedish.
Microsoft Office 2010 gives you powerful new tools to express your ideas, solve problems, and connect with people. Office 2010 lets you work how, when, and where you want, letting you get things from a PC, the Web, and even a smartphone. Office 2010 is more "role-based" than previous versions. There are features tailored to employees in "roles such as research and development professionals, sales people, and human resources". In its Internet implementation, Office 2010 incorporates features of SharePoint Server and borrows from "Web 2.0" ideas.
Use Office 2010 virtually anywhere: PC, phone, browser
With Microsoft Office 2010, you can review and do minor editing on Word, Excel, PowerPoint, and OneNote 2010 documents, virtually anywhere, by using Office Web Apps from more locations on more devices. Keep your people productive on the go. Office 2010 lets you access and edit documents stored on a server while you're offline with SharePoint Workspace 2010, and then automatically syncs these changes when you're back online. So you stay productive while on the go.
Microsoft Office 2010 includes updated support for ISO/IEC 29500:2008, the International Standard version of Office Open XML (OOXML) file format. Office 2010 provides read support for ECMA-376, read/write support for ISO/IEC 29500 Transitional, and read support for ISO/IEC 29500 Strict. In its pre-release (beta) form, however, Office 2010 only supported the Transitional variant, and not the Strict. The intent of the ISO/IEC is to allow the removal of the Transitional variant from the ISO/IEC compliant version of the OOXML standard.
Includes:
• Microsoft Office Access 2010
• Microsoft Office Excel 2010
• Microsoft InfoPath Designer 2010
• Microsoft Office OneNote 2010
• Microsoft Office Outlook 2010
• Microsoft Office PowerPoint 2010
• Microsoft Office Publisher 2010
• Microsoft Office Word 2010
• Microsoft SharePoint Workspace 2010
RELEASE INFO
• This release contains one ISO [SOURCE ISO] and 13 executable svf-files.
• All exe-files are created from original ISO's for each language.
• This is done with SmartVersion, a program that calculates the
• difference between two files (one of which is used as the source)
• and then creates an svf-file based on that difference.
• Hash-values attached in separate .txt
• Updated -> 2018-07-03
• Download the Source ISO and preferred language
• If you want en-US then just download the SOURCE ISO
• Run the svf-file in the same folder as the SOURCE ISO.
• This will extract & recreate the ORIGINAL ISO, fully updated and in the selected language.
• NOTE!
• THE EXTRACTED ISO(s) IS NOT THE ENGLISH SOURCE ISO + AN INTEGRATED LANGUAGE PACK,
• IT IS AN ORIGINAL ISO FOR EACH LANGUAGE.
LANGUAGES
• BRAZILIAN
• DANISH
• DUTCH
• ENGLISH
• FINNISH
• FRENCH
• GERMAN
• GREEK
• ITALIAN
• NORWEGIAN
• POLISH
• PORTUGUESE
• SPANISH
• SWEDISH
SOURCE ISO
• Office14.X86.en-US
EXE-FILES
• Office14.X86.da-DK
• Office14.X86.de-DE
• Office14.X86.el-GR
• Office14.X86.es-ES
• Office14.X86.fi-FI
• Office14.X86.fr-FR
• Office14.X86.it-IT
• Office14.X86.nb-NO
• Office14.X86.nl-NL
• Office14.X86.pl-PL
• Office14.X86.pt-BR
• Office14.X86.pt-PT
• Office14.X86.sv-SE
• Activator: KMSAuto Net v.1.5.1 Portable
[ Potential False Positive Virus Alarm ].
DOWNLOAD LINKS:
https://rapidgator.net/file/3e58898452651334b7b3b0ec166c70ed/MO2010SP2.ProPlus.VL.X86.Multii14.July2018.part1.rar.html
https://rapidgator.net/file/2deea706d789eaca2642f129d5516b7b/MO2010SP2.ProPlus.VL.X86.Multii14.July2018.part2.rar.html
https://rapidgator.net/file/27f3dd3d725460fb5633ed9dcd8251a2/MO2010SP2.ProPlus.VL.X86.Multii14.July2018.part3.rar.html
https://rapidgator.net/file/cc41c3529ee14398ae7869b1dd02dfec/MO2010SP2.ProPlus.VL.X86.Multii14.July2018.part4.rar.html
https://rapidgator.net/file/0c0f4fd5cc27feaadceb4cb59d493032/MO2010SP2.ProPlus.VL.X86.Multii14.July2018.part5.rar.html
https://rapidgator.net/file/35e58be9e05a86af7cf68c2b9747b1b2/MO2010SP2.ProPlus.VL.X86.Multii14.July2018.part6.rar.html
https://uploadgig.com/file/download/f5C7dd87Eba26c08/MO2010SP2.ProPlus.VL.X86.Multii14.July2018.part1.rar
https://uploadgig.com/file/download/5D7c65eb1C5d1c26/MO2010SP2.ProPlus.VL.X86.Multii14.July2018.part2.rar
https://uploadgig.com/file/download/cAbf0105955D3872/MO2010SP2.ProPlus.VL.X86.Multii14.July2018.part3.rar
https://uploadgig.com/file/download/A0243040bd190236/MO2010SP2.ProPlus.VL.X86.Multii14.July2018.part4.rar
https://uploadgig.com/file/download/458aa6aa14370a21/MO2010SP2.ProPlus.VL.X86.Multii14.July2018.part5.rar
https://uploadgig.com/file/download/9bd13A6E21f9399a/MO2010SP2.ProPlus.VL.X86.Multii14.July2018.part6.rar
http://nitroflare.com/view/E915B3CC970C827/MO2010SP2.ProPlus.VL.X86.Multii14.July2018.part1.rar
http://nitroflare.com/view/C2004811B55414C/MO2010SP2.ProPlus.VL.X86.Multii14.July2018.part2.rar
http://nitroflare.com/view/47176D475430B21/MO2010SP2.ProPlus.VL.X86.Multii14.July2018.part3.rar
http://nitroflare.com/view/B0F25A41ABAF0CD/MO2010SP2.ProPlus.VL.X86.Multii14.July2018.part4.rar
http://nitroflare.com/view/100A1D14FE40CAB/MO2010SP2.ProPlus.VL.X86.Multii14.July2018.part5.rar
http://nitroflare.com/view/A5FD04AC121D9F9/MO2010SP2.ProPlus.VL.X86.Multii14.July2018.part6.rar