MusicLab RealStrat 4.0.0 Build 7239 WIN.OSX-R2R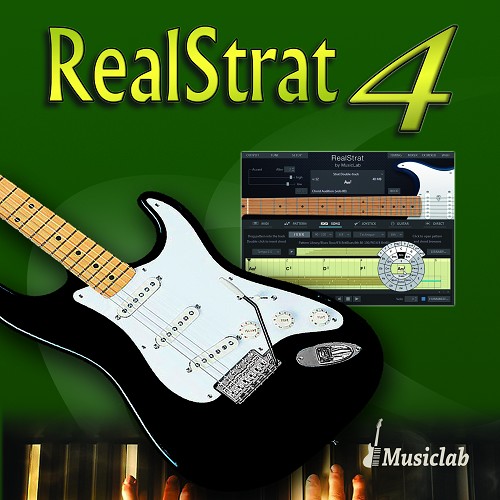 MusicLab RealStrat 4.0.0 Build 7239 WIN.OSX-R2R | 459 MB
MusicLab – RealStrat is a virtual instrument with an innovative approach to modeling guitar sound and guitar emulation methods on the standard and on the MIDI keyboard. RealStrat provides incredible sound based on unique ways of performance and easy to use keyboard layouts, as well as advanced key / pedal / switch system speeds, allowing the musician to play guitar parts on a completely new level of realism and expression.

RealStrat covers almost all sounds, articulations and techniques of a professional guitarist, including Strat, including mute, bridge mute,
harmonics, pinch harmonics, slap, unison bend, strumming, picking, chord chopping, scrapes and so on.
Compatibility: Works as a software virtual tool in all major hosts, like Logic, Cubase, Digital Performer, Sonar, Pro Tools, Studio One
Works as a standalone module.
Year / Release Date: 07/09/2016
Version: 4.0.0 Build 7239
Developer: MusicLab
Developer site: http://www.musiclab.com
Format: STANDALONE
Digit capacity: 32bit, 64bit
Tabletka: Present (R2R)
System requirements: 2GB + RAM, 5GB + free hard drive space
Windows XP SP3 / Vista SP2 / 7 SP1 / 8 / 8.1 / 10 32bit 64bit VST2 VST3 AAX
OS X 10.6 / 10.7 / 10.8 / 10.9 / 10.10 / 10.11 VST2 / VST3 / AU / AAX 32bit 64bit host
AAX support: Pro Tools 10.3.9 AAX32, Pro Tools 11/12 AAX64.