Ncsimul Solutions 2018 R2.2 (x64)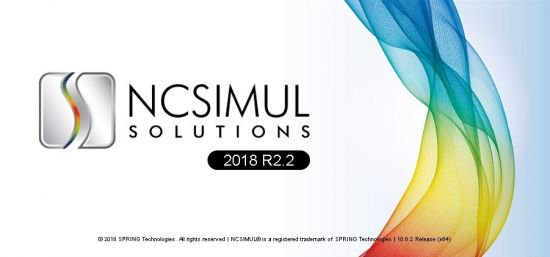 Ncsimul Solutions 2018 R2.2 (x64) | 2.16 GB
NCSIMUL SOLUTIONS – These are several applications assembled into a single platform, allowing you to fully manage the processing process: from creating a G-code, simulating UE and tool management to monitoring equipment in real time and creating technical documentation. NCSIMUL 4CAM A module for programming CNC machines. Optimization of tool changes when machining several parts in one set Fast change of tool paths or adapting them to different CNC machines Dynamic interaction between NCSIMUL 4CAM and NCSIMUL TOOL modules

NCSIMUL 4CAM automates the programming of several parts and allows you to run them simultaneously on the same machine. This feature allows you to flexibly change the sequence of machining parts, automatically minimizing the number of tool change operation. In practice, this improvement accelerates the productivity of the machine by up to 10%, while at the same time reducing programming and processing time for individual parts or batches.
NCSIMUL 4CAM includes a feature that allows you to edit trajectories imported from third-party CAM systems, from ISO files, or programmed directly in the module itself.
Users can edit the parameters of the cutting tool and the machine, make changes in the orientation of the tool, and add or remove points on the path. All changes made are saved in the history and in the settings of the processing parameters regardless of which machine is used, and programmers can change their status with one click. This makes it easy to track changes, which significantly saves manufacturers time. NCSIMUL MACHINE module for processing simulation
NCSIMUL MACHINE is a new generation of processing simulation solutions that will help you move to Smart Manufacturing. Get complete control over your production processes, integrate your cutting tool libraries, optimize control programs, and create technical documentation for operators and service engineers at
NCSIMUL MACHINE to offer you a unique UE experience based on the latest technological standards, ergonomics and performance. Realistic simulation, including various models of machine tools, tools, as well as the parameters of the materials of the workpieces is quickly becoming a daily tool for the process engineer and programmer.
NCSIMUL MACHINE checks the UE in three stages:
-Examines and corrects errors in the code.
-Simulates processing to detect possible collisions and corrects tool movement errors.
-Verifies the control program. NCSIMUL TOOL Module for tool management.
NCSIMUL Solutions 2018 R2.2 Win64
Year/Date of Release:2018
Version:2018 R2.2
Developer:Spring Technologies
architecture:64bit
Interface language:Multilingual (Russian is present)
Tabletka:Present (TeAM SolidSQUAD-SSQ)
System requirements : Windows