Paragon Hard Disk Manager 16 v16.23.1 Final (with BootCD)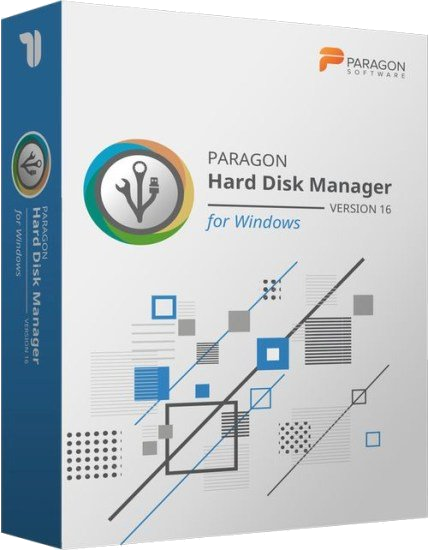 Paragon Hard Disk Manager 16 v16.23.1 Final (with BootCD) | 703 MB
Paragon Hard Disk Manager ™ 16 is a multifunctional hard disk management tool with which you can partition a disk, perform copy and restore operations, provide system and data security, manage the download process, archive data and much more.

Features:
• Perform any operations with partitions: hide / show, make active / inactive, assign / delete the letter of the logical drive, change the volume label, convert the file system, etc.
• Redistribute the disk space between volumes.
• Create backup system and data archives on a local or network drive before performing important operations.
• Boot the computer from the Recovery CD, restore the disks or their partitions, and also cancel any operation with partitions in case of user error.
• View, copy partitions, edit or copy files and directories.
• Supported file systems: NTFS, FAT16, FAT32, Linux (Ext2FS, Ext3FS, Ext4FS, Swap), GPT, Apple HFS + and others.
• Defragment partitions and optimize the size of their clusters.
• Configure and manage operating systems on a single PC.
• It is easy to create a WinPE / Linux / DOS-based boot disk on a USB flash drive for fast and reliable maintenance and recovery.
• Work with 64-bit versions of Windows, new hard disks GPT, and also with the latest Linux kernel.
• Test surfaces, view and edit sectors, compress MFT (main file table) on all types of dynamic volumes
• Main functions: segmentation, optimization, backup, recovery, data migration, migration, virtualization, etc..