Positive Grid BIAS AMP 2 v.2.2.3.13 STANDALONE VST AAX (x64)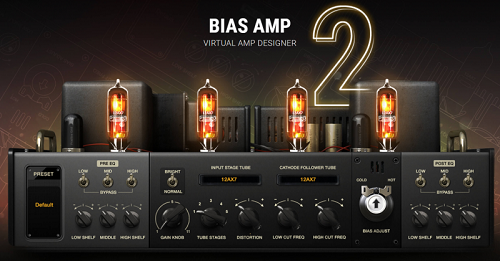 Positive Grid BIAS AMP 2 v.2.2.3.13 STANDALONE VST AAX (x64) | 292 MB
Together with the updated interface, Positive Grid BIAS Amp 2 offers a redesigned DSP engine and an increased number of available virtual devices. In the new version emulations of 12BH7, 12AY7, 6550 and KT88 lamps, as well as impulses of the speakers from Celestion are added. Most of them can be used not only together with electric guitar, but also bass amplifiers. The BIAS Amp 2 also includes a set of new bass amps and a set of "Blues Pack", designed for playing on pure and crunchy sound.

Among other innovations, developers also note the technology Dynamic Tone Control, which emulates effects and sound changes, manifested by using different transformers and power supplies. According to Positive Grid, the impact of technology is particularly noticeable in the mid-range frequency range.
Also, the EQ module was finalized, which now supports Real Time Analysis (RTA), which will help users identify and isolate the problem frequencies of the instrument and amplifier.
The new version of the plug-in offers a slightly modified approach to work: in addition to the menu and the catalog of presets and elements of the sound chain, the developers offer the guitarists the possibility of changing the positioning of microphones relative to the dynamics of the amplifier
Year / Date of Issue: 09/24/2018
Version: v2.2.3.13
Developer: Positive Grid
Format: STANDALONE, VST, AAX
Bit depth: 64bit
Tabletka: Not required (Team V.R)
System requirements: Windows 7 (SP1) or Windows 8, 10
VST, AAX Native
4GB of RAM minimal, 8GB or more recommended
1.5GHz Dual core processor minimum, 2.0GHz Dual core or more recommended
250MB free disk space.