Rob Papen RAW v1.0.4a VSTi AAX NKS (x86/x64)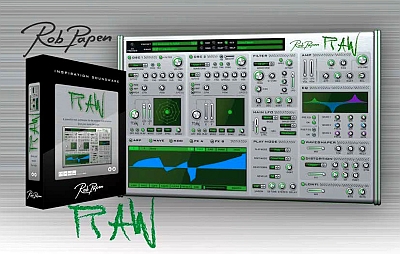 Rob Papen RAW v1.0.4a VSTi AAX NKS (x86/x64) | 1.58 GB
RAW – a new version of the powerful synthesizer from Rob Papen, created in collaboration with DJs DJ Promo and DJ Free-K. The tool has two oscillators, each with an X / Y field for waveform distortion. You can also draw your own waveforms and use them as an LFO shape, creating unique movements that are ideal for dubstep and other electronic styles.

RAW includes many presets from renowned DJs and producers, including Ophidian, Mad Dog, Deathmachine, D-Passion, Rob Fabrie, DJ Thera, N-Vitral, Tha Playah, DJ Hidden, The Viper, Warface and many others.
In the distribution of 2 versions of the tool. With NKS support (who needs it) and without.
Year / Date of Issue: 08.2018
Version: 1.0.4a
Developer: Rob Papen
Format: VSTi, AAX, NKS
Bit depth: 32bit, 64bit
Tabletka: cured
System requirements: 32 & 64 bits VST and AAX for Windows Vista / Windows 7 / Windows 8 / Windows 10