Siemens SIMATIC WinCC 7.5 Update 1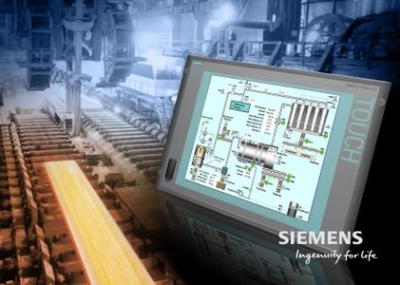 Siemens SIMATIC WinCC 7.5 Update 1 | 14.2 Gb
Siemens AG has released an update 1 to Simatic WinCC 7.5. This the scalable and open SCADA system for maximum plant transparency and productivity.
SIEMENS SIMATIC SCADA Export: Performance during export of structure tags in TIA Portal.

The "GSCGenGetSourceCode" function returns the source code from the transferred actionstream.
When importing OPC UA tags the complete path is adopted as name.(see "Notes on Update 1(Page14)")
– Migrated projects: Setup of a password-protected connection
The group displays are displayed correctly when the SIMATIC SERVERVIEW layout is selected in the OS Project Editor.
WinCC AlarmControl: When acknowledging a message,comments can be entered anddisplayed.
Stability of the "GfxRTS.exe" application during connection setup to the WebUX serverColors of the central color palette are displayed correctly
With the SCADA system SIMATIC WinCC V7.5, Siemens offers an innovative, scalable process-visualization system with numerous high-performance functions for monitoring automated processes. Whether in a single-user system or a distributed multi-user system with redundant servers, the system offers complete functionality for all industries and features optimum openness.
Due to the permanently increasing level of automation and the related complexity of the plants the cost – and time – pressure is increasing because of the international competition. One response to this pressure has to be efficient engineering on the SCADA layer.
SIMATIC WinCC supports short Time-to-Market when building new plants and achieves a minimum of downtime when doing plant modifications because of its efficient engineering tools.
– Import and use of structured data types from S7-1500 PLCs and OPC UA data sources
– Use of structure data types as an interface to the faceplates
– Additional characteristics for dynamization of SVG graphics from the WinCC library
– Integration of the central color palette in the project design template including option for changeover during runtime
– Color design of the virtual keyboard can be customized for touch operation
– OPC UA client enhanced for Alarm & Condition
– Option to configure access rights for WinCC tags via the WinCC OPC server
– Option to enable/disable connections for all WinCC communication channels
– Enhanced communication driver for Mitsubishi i-QR PLCs Mitsubishi i-QR PLCs
– WinCC Cloud Connect for sending WinCC data to cloud systems using the MQTT protocol
– Simplified configuration of multi-language texts and font settings for all text elements in graphics
– New "Animation" option for dynamization of object properties without script programming
– "Color picker" for easy color matching and "character map" for using icon fonts
– Auto login can also be configured for "operate mode"
– Support of additional properties for dynamizing the trend control at runtime
– Use of colors from the central color picker also possible for interrupt configuration
– Support of new SVG graphics with dynamic properties
– Revised Tag Simulator (Look&Feel of Configuration Studio) with new simulation capabilities
– System tags for monitoring communication channel and login performance values
– Structuring of WinCC pictures (PDLs) in subfolders possible
– Menu and toolbars can be configured via new editor in the Configuration Studio
Siemens AG (Berlin and Munich) is a global technology powerhouse that has stood for engineering excellence, innovation, quality, reliability and internationality for 170 years. The company is active around the globe, focusing on the areas of electrification, automation and digitalization. One of the world's largest producers of energy-efficient, resource-saving technologies, Siemens is a leading supplier of efficient power generation and power transmission solutions and a pioneer in infrastructure solutions as well as automation, drive and software solutions for industry. The company is also a leading provider of medical imaging equipment – such as computed tomography and magnetic resonance imaging systems – and a leader in laboratory diagnostics as well as clinical IT.
Siemens SIMATIC WinCC
7.5 Update 1*
32bit / 64bit
english
PC
**
14.2 Gb