SOFiSTiK Reinforcement Detailing and Generation v2019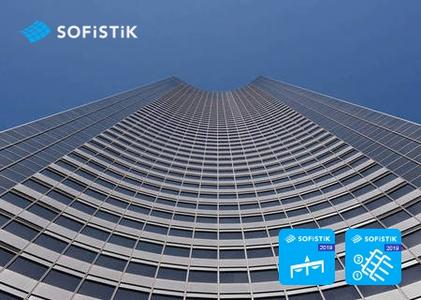 SOFiSTiK Reinforcement Detailing and Generation v2019 | 517 MB
SOFiSTiK is pleased to announce the availability of Reinforcement Detailing & Generation 2019. The main purpose of the powerful tool 'SOFiSTiK Reinforcement for Autodesk Revit' is to enable the engineer to develop 3D reinforcement of reinforced concrete structures in three-dimensional space using Autodesk Revit.

The 3D rebar model created by SOFiSTiK Reinforcement Generation shall serve as an automatically generated recommendation which fulfills the required reinforcement and which can be modified and further refined by the user.
Design requirements from construction codes and company standards can be controlled by user-defined rules similar to the approach used in expert systems. Visualization of existing and required reinforcement further support users to ensure their quality of work.
SOFiSTiK Reinforcement Generation reads analysis results directly from the SOFiSTiK database (.cdb) as well as from Autodesk Revit Results Packages.
It is worth mentioning the software is not oriented to create reinforcement with a predefined configuration, in these cases other means can be used to accelerate the modeling process such as the Revit Extensions.
What's new in SOFiSTiK Reinforcement Detailing 2019:
SOFiSTiK Reinforcement Detailing significantly accelerates the creation of 2D reinforcement sheets from 3D models in Autodesk Revit. The product consists of software and a set of families, which can be modified to meet local or company standards. Easily create bar lists, bending schedules, and cut lists for wire meshes.
With the latest SOFiSTiK Reinforcement Detailing 2019, you'll experience increased productivity and performance, thanks to these new features:
– All Shapes tool to place all shape details together in a drawing view.
– Enhanced DOCX reinforcement schedule for varying rebar sets, a new cut list for fabric sheets, and more.
– Warning Workflow to check and find the corresponding elements in the project.
– Consistent support of free form rebars, and new shapes for column corbels and beam supports.
– Bending machine interface in BVBS format.
– Tendon Workflow to create, tag and detail tendons.
– Differentiation of "Male/Female" for Coupler.
– Split tool support for rebar arcs and rebars in various levels.
– Copy reinforcement into multiple elements with annotation, details, and dimensions.
– Tag placement settings for the detailing tools (e.g. Hide and Tag).
– Browse tool highlights all corresponding shapes and details.
– Workflow/Productivity > Support of RETURN/SPACE to finish selection.