Spectrasonics Stylus VINYL GROOVE MODULE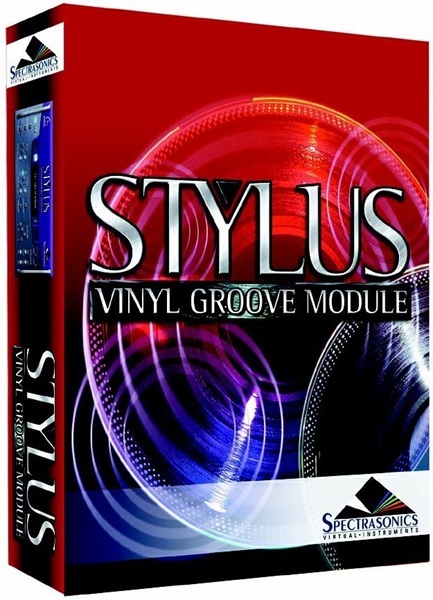 Spectrasonics Stylus VINYL GROOVE MODULE | 3.06 GB
I immediately say that it is an OTHER MODULE not (RMX)
In a nutshell, Stylus is a collection of breakbeat drum loops made in the form of a VSTI plug-in. In principle, the description is quite comprehensive, but you can dwell on some interesting points.

First, Stylus is the third VSTI plugin in the Atmoshpere series – Trilogy – Stylus. Apparently, the developers decided to "dilute" a number of chalk-instrumental plug-ins with drums. On this basis, Stylus is different from its two brothers, the relationship between them is quite obvious. Well, the choice is reasonable, because if you are going to write DNB or Jungle, these loops will be very useful to you (although there is a great many on the sample CD of this kind, in the Stylus they seem to be more modern or something …). In addition, for the authors of pop music there is also a lot of interesting things.
Secondly, all Stylus looped samples in Stylus are of excellent quality, and the drums are known to determine the purity of the sound of the composition. In addition, which is also important, unlike many sample CDs, here loops perfectly synchronize with the stated tempo (all loops in Stylus are sorted by tempo – from 50 bpm to 170 bpm). In addition to the loops themselves, loops "cut" on the 16th beat (what is called the midi file in some sample CDs), besides, the corresponding midi also come with the bundle so that you can insert them into your arrangement – this is for If you are not satisfied with the tempo of the loop, the function is more than useful.
Stylus occupies about 3 GB of disk space and is designed as a VSTI plug-in.
Platform: pc
Vista Compatibility: Full
System requirements: 512 MB RAM, 3.5 GB free hard disc space
MAC: OS 8 or higher, 300 mHz G3 or better CPU,
MAS, RTAS or VST 2.0 host
PC: Windows 98, 300 mHz Pentium III or better CPU,
sound card, VST 2.0 host
CPU power usage: VERY LOW
Interface language: only English
Tabletka: Present