Unity Asset Abandoned Railway Station v.1.0.1 (x64)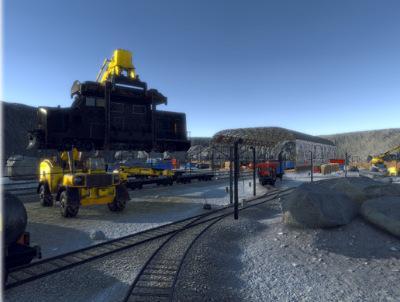 Unity Asset Abandoned Railway Station v.1.0.1 (x64) | 598 MB
High quality AAA Abandoned train station. The package contains everything you need to create an old railway station, and with this modularity you can set up / build cars and railways.

Resolution of texture maps: 1024 x 1024, 2048 x 2048.
Features:
– 100+ prefabricated barrels (barrels, strollers, etc.)
– Full PBR materials
– Each model has a collider and LoD
– Modular railway system (rotations, branches, etc.)
– Modular transportation system (you can build your own cars)
– 10+ Carriages
– 1 Locomotive
– 1 Demo scene
Developer's site: https: //assetstore.unity.com/packages/3d/environments/industrial/abandoned-railway-station-79649
Bit depth: 64bit
Language: English
Tabletka: not required
System requirements: Unity 5.5.0 or higher.