Unity Asset House Furniture Pack v1.0 (x64)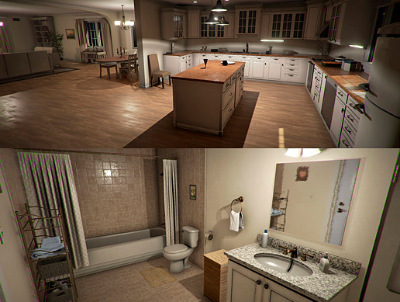 Unity Asset House Furniture Pack v1.0 (x64) | 409 MB
Decorate your house completely with neighboring high-quality details. 170 Objects with teams and colliders.

– All materials are PBR standard.
– Kitchen cabinets are modular and can be quickly built using the Autosnap script.
– The package includes a demo scene that can be used with the Suburb Neighborhood House Pack
– Just drag home 03 from the Suburb collection to the demo scene, and the props will fit in their places, as in the images.
– Drawers and cabinets have interiors and can be opened, except for kitchen drawers and cabinets there is no interior!
– No animations or scripts attached to drawers / cabinets.
Bit depth: 64bit
Language: English
Tabletka: not required
System requirements: Unity 5.3.4 or higher
https://assetstore.unity.com/packages/3d/props/house-furniture-pack-88646