V-Ray v3.60.03 for 3ds Max (2013-2018) (x64)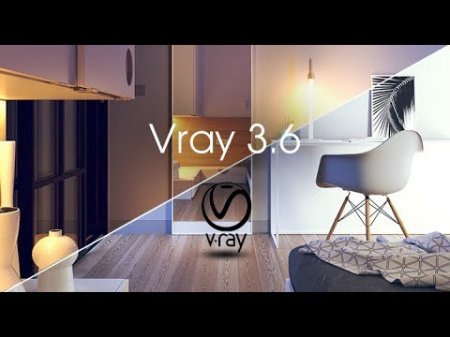 V-Ray v3.60.03 for 3ds Max (2013 – 2018) (x64) | 1.88 GB
V-Ray is a powerful visualization tool that supports Depth of Field, Motion Blur, Displacement (displacement map, with increasing detail of three-dimensional objects). In addition, V-ray has its own lighting sources, a system of sun-sky for realistic lighting with natural light, and a physical camera with parameters similar to real photo and video cameras.

Installation: PASSWORD FROM ARCHIVE: 1111, before installation it is necessary to disable windows defender for treatment.
Year / Release Date: 2018
Version: 3.60.03
Developer: Chaos Software
Bit depth: 64bit
Language: English
Tabletka: present
System requirements: rocessor: Intel® 64-bit or compatible processor with SSE2 support
RAM: 4 GB RAM and 4 GB swap minimum recommended 8 GB or more RAM, 8 GB or more swap file
Operating system: Microsoft® Windows® 7 (SP1), Windows 8.1, or Windows® 10 Professional operating system
Autodesk® 3ds Max: 3ds Max® 2013 / 3ds Max Design® 2013, 2014, 2015, 2016, 2017, and 2018 (64-bit)
USB port: Required for hardware lock, preferably USB 2.0
TCP / IP: Only IPv4 is supported. IPv6 is currently not supported.