Windows 10 Ltsb 2016 English v.1607.14393.2515 (x64) Preactivated Sep2018 v2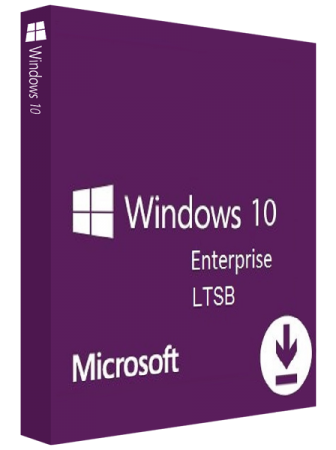 Windows 10 Ltsb 2016 English v.1607.14393.2515 (x64) Preactivated Sep2018 v2 | 2.8 GB
So what is Windows 10 LTSB?
Officially, LTSB is a specialized edition of Windows 10 Enterprise that promises the longest intervals between feature upgrades of any version of the operating system.
Where other Windows 10 servicing models push feature upgrades to customers every six months, LTSB does so only every two or three years. That means fewer changes during a set timeline, a less-involved upgrade effort, and fewer disruptions as well as fewer possibilities for applications breaking because of a modification of the OS.

Name ISO:Windows_10_LTSB_2016_en_us.1607.14393.2515_updated_Septembre_v2_2018_x64
Size:2,88 GB (3.099.365.807 byte)
Activation: Permantly Activation( Generate Digital License)
Language:English
Build Number:14393.2515
Updates:20/9/2018
Features:Net 3.5 Enabled
Author/Creator:WhiteDeath
Few things about Generetic License HWID And Updated ISO:
-This is Updated isos based in Volume License or with other name : client business
-The generetic License permantly activation in volume license works diffrently from retails..
-with generetic is good idea log in with your e-**** in process so the activation tool when make license generetic that ticket=hardware will save in microsoft account.
-what mean saved with e-**** ..that mean everytime you make format you dont need anything too do only is skip when ask key in format..
-when you have all the above one more important thing is when you do format next time you will need add just the key from the application…
-if you dont get activated in installation process you can find it inside the iso sources\oem folder and do it manually.!
-For make it work you need Be Online..
Note:
-There typo wrong number from microsoft side's…the original number is 2515 and not 2517 the fixes and bugs of whats new is right.