Windows 10 RS4 Pro v1803.17134.285 (x86) Eng Preactivated (Sep2018)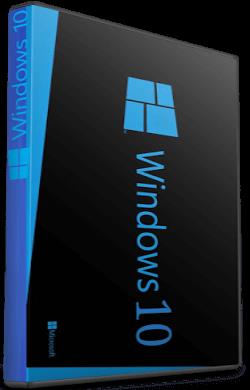 Windows 10 RS4 Pro v1803.17134.285 (x86) Eng Preactivated (Sep2018)
OS:x86 | Language:English | File Size: 2.46 GB
Microsoft Windows 10 Professional is your partner in productivity. Get an Operating System that starts up and resumes fast, has more built-in security to help keep you safe, and is designed to work with the software and hardware you already own. Windows 10 Pro is a modern OS that comes from a long line of popular, functional releases from Microsoft. Windows is perfect for gamers, office computers, and everything in between. Included Microsoft Office 2016 is the complete, cross-platform, cross-device solution for the modern workplace, with smart tools for individuals, teams, and businesses. It can open your applications, documents anywhere, across multiple devices.

Name ISO:Windows_10_Pro_en_us.1803.17134.285_updated_septembre_x86_2018
Size:2.46 GB
SHA1:0fd231cb56ed1af83a4c41e490ef6823793652c1
Activation:Permantly Activation( Generate Digital License)
Language:English
Build Number:17134.285
Updates:11/9/2018
Features:Net 3.5 Enabled
System Requirements:
Processor: 1 gigahertz (GHz) or faster.
RAM: 1 gigabyte (GB).
Free space on hard disk: 16 gigabytes (GB).
Graphics card: DirectX 9 graphics device or a newer version.
Additional requirements to use certain features.
To use touch you need a tablet or monitor that supports multitouch.
To access the Windows store to download and run apps, you need an active Internet connection and a screen resolution of at least 1024 x 768 pixels.