Windows 10 (x86/x64) 10in1 LTSB with Office 2016 by SmokieBlahBlah 15.06.18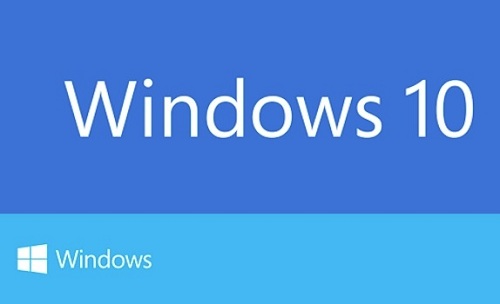 Windows 10 (x86/x64) 10in1 LTSB with Office 2016 by SmokieBlahBlah 15.06.18 | 9.57 GB
10 editions of Windows 10 (Russian and English) with updates to June 2018, based on the original images of Redstone 4 (1803) and LTSB 1607 (the image of the LTSB no longer exists! !!) and integrated system libraries.
+10 of the same editions with built-in MS Office 2016 Pro Plus x86 (you can choose whether to install Office. Check before installation, see the 1st screenshot).
The language of the office depends on the chosen OS language.
Nothing is cut and not changed, except: see the spoiler "Changes in comparison with the original images."
There is an "Installation setup" (see the 2nd screenshot) while unpacking the OS files.
A 32-bit installer (boot.wim) has integrated software (see the 3rd screenshot).
The 64-bit installer (boot.wim) includes Total Commander, Paragon Hard Disk Manager, Acronis True Image, and so on. (see the 4th screenshot).
UEFI / GPT support. There is no option to install / update from under Windows! Installation only by booting the computer from a disk or USB flash drive (from the BIOS).
Build version: June 15, 18
Constructor: SmokieBlahBlah
Interface language: Russian and English
Treatment: present
Type of medicine: activator (AAct)
System requirements:
Processor: 1 GHz or higher.
The recommended amount of RAM: 32bit-1 GB / 64bit-2 GB.
Free space on the hard disk: 32bit-16 GB / 64bit-20 GB.
Drive: USB \ DVD-ROM drive.
Monitor: resolution 800/600 or higher.
Graphic adapter: support DirectX 9 with a WDDM driver version 1.0 or higher.
List of revisions that make up the assembly:
All editions have Russian and English.
Windows 10 Home Single Language (32-bit)
Windows 10 Home Single Language (64-bit)
Windows 10 Home (32-bit)
Windows 10 Home (64-bit)
Windows 10 Professional (32-bit)
Windows 10 Professional (64-bit)
Windows 10 Enterprise (32-bit)
Windows 10 Enterprise (64-bit)
Windows 10 Enterprise LTSB (32-bit)
Windows 10 Enterprise LTSB (64-bit)
Windows 10 Home Single Language (32-bit) + Office 2016 x86
Windows 10 Home Single Language (64-bit) + Office 2016 x86
Windows 10 Home (32-bit) + Office 2016 x86
Windows 10 Home (64-bit) + Office 2016 x86
Windows 10 Professional (32-bit) + Office 2016 x86
Windows 10 Professional (64-bit) + Office 2016 x86
Windows 10 Enterprise (32-bit) + Office 2016 x86
Windows 10 Enterprise (64-bit) + Office 2016 x86
Windows 10 Enterprise LTSB (32-bit) + Office 2016 x86
Windows 10 Enterprise LTSB (64-bit) + Office 2016 x86
DOWNLOAD LINKS:
https://rapidgator.net/file/ad99a4adbe1a3d731dffb92deec8a7ae/Windows.10.RU-EN.x86-x64.10in1_-Office.2016.by.SmokieBlahBlah.14.06.18.part01.rar.html
https://rapidgator.net/file/851b1a4f3d8f19fbf480da098162386a/Windows.10.RU-EN.x86-x64.10in1_-Office.2016.by.SmokieBlahBlah.14.06.18.part02.rar.html
https://rapidgator.net/file/8c028ef9b85f1357fec5d79d96f9ea92/Windows.10.RU-EN.x86-x64.10in1_-Office.2016.by.SmokieBlahBlah.14.06.18.part03.rar.html
https://rapidgator.net/file/3493570a86b055dd46034a249dbc33bb/Windows.10.RU-EN.x86-x64.10in1_-Office.2016.by.SmokieBlahBlah.14.06.18.part04.rar.html
https://rapidgator.net/file/b83208e533ec5e5e5e55c5ea3e840572/Windows.10.RU-EN.x86-x64.10in1_-Office.2016.by.SmokieBlahBlah.14.06.18.part05.rar.html
https://rapidgator.net/file/056757352f9eee177bad03d5d263935d/Windows.10.RU-EN.x86-x64.10in1_-Office.2016.by.SmokieBlahBlah.14.06.18.part06.rar.html
https://rapidgator.net/file/c9017aefde8e061711c8fdc812fd722c/Windows.10.RU-EN.x86-x64.10in1_-Office.2016.by.SmokieBlahBlah.14.06.18.part07.rar.html
https://rapidgator.net/file/df2b2924e799cda48e817544fe765912/Windows.10.RU-EN.x86-x64.10in1_-Office.2016.by.SmokieBlahBlah.14.06.18.part08.rar.html
https://rapidgator.net/file/5eb469efd011628d0a5f8ff4b5f7009e/Windows.10.RU-EN.x86-x64.10in1_-Office.2016.by.SmokieBlahBlah.14.06.18.part09.rar.html
https://rapidgator.net/file/387c55c7f05ecc5c320f47da7d4071b5/Windows.10.RU-EN.x86-x64.10in1_-Office.2016.by.SmokieBlahBlah.14.06.18.part10.rar.html
https://uploadgig.com/file/download/5a08fb6e25881c5F/Windows.10.RU-EN.x86-x64.10in1_-Office.2016.by.SmokieBlahBlah.14.06.18.part01.rar
https://uploadgig.com/file/download/49dD599694f47786/Windows.10.RU-EN.x86-x64.10in1_-Office.2016.by.SmokieBlahBlah.14.06.18.part02.rar
https://uploadgig.com/file/download/75cDd6288e11aa42/Windows.10.RU-EN.x86-x64.10in1_-Office.2016.by.SmokieBlahBlah.14.06.18.part03.rar
https://uploadgig.com/file/download/35cb04C426297d99/Windows.10.RU-EN.x86-x64.10in1_-Office.2016.by.SmokieBlahBlah.14.06.18.part04.rar
https://uploadgig.com/file/download/0Dab0d793C2f2bC2/Windows.10.RU-EN.x86-x64.10in1_-Office.2016.by.SmokieBlahBlah.14.06.18.part05.rar
https://uploadgig.com/file/download/ff51a2A2650a5786/Windows.10.RU-EN.x86-x64.10in1_-Office.2016.by.SmokieBlahBlah.14.06.18.part06.rar
https://uploadgig.com/file/download/063463a39Ddb6Edc/Windows.10.RU-EN.x86-x64.10in1_-Office.2016.by.SmokieBlahBlah.14.06.18.part07.rar
https://uploadgig.com/file/download/1e90d3c62E7f206c/Windows.10.RU-EN.x86-x64.10in1_-Office.2016.by.SmokieBlahBlah.14.06.18.part08.rar
https://uploadgig.com/file/download/00bb0Ba981ed1EcD/Windows.10.RU-EN.x86-x64.10in1_-Office.2016.by.SmokieBlahBlah.14.06.18.part09.rar
https://uploadgig.com/file/download/d1F39b02fB0eEfb0/Windows.10.RU-EN.x86-x64.10in1_-Office.2016.by.SmokieBlahBlah.14.06.18.part10.rar
http://nitroflare.com/view/E5528E734E8597E/Windows.10.RU-EN.x86-x64.10in1_-Office.2016.by.SmokieBlahBlah.14.06.18.part01.rar
http://nitroflare.com/view/E1EA2E04A93E6FF/Windows.10.RU-EN.x86-x64.10in1_-Office.2016.by.SmokieBlahBlah.14.06.18.part02.rar
http://nitroflare.com/view/0F112AF67737569/Windows.10.RU-EN.x86-x64.10in1_-Office.2016.by.SmokieBlahBlah.14.06.18.part03.rar
http://nitroflare.com/view/F40B4AD75977557/Windows.10.RU-EN.x86-x64.10in1_-Office.2016.by.SmokieBlahBlah.14.06.18.part04.rar
http://nitroflare.com/view/37BA3EDF637FD45/Windows.10.RU-EN.x86-x64.10in1_-Office.2016.by.SmokieBlahBlah.14.06.18.part05.rar
http://nitroflare.com/view/D2EDE46ED99C971/Windows.10.RU-EN.x86-x64.10in1_-Office.2016.by.SmokieBlahBlah.14.06.18.part06.rar
http://nitroflare.com/view/D4998EF03BAF2B9/Windows.10.RU-EN.x86-x64.10in1_-Office.2016.by.SmokieBlahBlah.14.06.18.part07.rar
http://nitroflare.com/view/1312C23E3399258/Windows.10.RU-EN.x86-x64.10in1_-Office.2016.by.SmokieBlahBlah.14.06.18.part08.rar
http://nitroflare.com/view/5F4E3C04675B2B1/Windows.10.RU-EN.x86-x64.10in1_-Office.2016.by.SmokieBlahBlah.14.06.18.part09.rar
http://nitroflare.com/view/9A29BDD9B26D430/Windows.10.RU-EN.x86-x64.10in1_-Office.2016.by.SmokieBlahBlah.14.06.18.part10.rar